TIER Mobility establishes multimodal offering – e-moped service starts in Berlin
Multimodal offering from TIER starts in Berlin just two months after the acquisition of the former "Coup" mopeds - other cities will follow
In addition to e-scooters, e-mopeds are now available in the TIER app
TIER mopeds can be rented for 19 cents/minute (+ 1 € unlock fee)
A big step for TIER to provide cities with end-to-end mobility solutions from a single source
"Commute with TIER" also valid for e-mopeds: TIER supports public transport subscribers in Germany with free unlocks worth 40€ in order to avoid crowds as much as possible in the current situation and to be able to move safely through cities
Berlin, 5 May 2020 - TIER Mobility, the leading European provider of micro-mobility solutions, is starting to build its multimodal offering and is entering the market for e-moped sharing. From today on and for a start exclusively in Berlin, e-mopeds can now also be rented in addition to e-scooters in the TIER app - other cities will follow.
Just two months after the acquisition of the high-quality electric mopeds from the Berlin-based company Coup in February of this year, the launch of TIER's multimodal offering in Berlin marks another milestone in the history of the young company. TIER's long-term goal is to be able to offer cities and their citizens end-to-end mobility solutions from a single source, which will reduce inner-city car traffic and support the ongoing transformation of transportation. In addition to Berlin, the e-mopeds will start in two other German cities in the next few weeks. Which cities these are, will be announced at their respective start date. Those interested can find more information on the website ​tier.app/e-moped​.
Lawrence Leuschner, CEO und co-founder TIER Mobility:​ "The fact that we add e-mopeds to our offering and become multimodal is a very important step in building a platform that provides end-to-end mobility solutions which are in line with demand and offer a variety of different means of transport. In the current situation, the e-mopeds serve our customers as an additional means of travel, which allows for physical distancing and which can be used to cover longer distances than, for example, with an e-scooter."
For this reason, TIER has a special offer for all users in Germany and Norway who are looking for additional ways to avoid crowds as much as possible and want to move safely through their own city without having to wear a mask. With the offer "Commute with TIER", holders of subscription tickets for public transport (e.g. monthly, annual or job tickets) can receive 40 free unlocks worth 40 € by uploading a picture of their subscription ticket to the website ​tier.app/monthlypass.​ The 40 unlocks support a normal five-day commute, to get to and from work for one month with a TIER scooter or moped.
Along the way, TIER will continue its extended safety precautions, following WHO guidelines as well as local policies. A detailed overview of all measures taken by TIER can be found online: ​tier.app/covid19.​
TIER - the easiest way to rent e-mopeds
To use the new e-mopeds from TIER, download the TIER app and after a one-time and successful check of a valid driving licence (A1/A or B), the vehicles can be started using the integrated QR code. There is an unlock fee of € 1 and an additional 19 cents per minute charge. Payments can be made conveniently with Paypal or credit card. A helmet is also provided, which is stowed in the trunk, underneath the seat. After the ride, the moped can be flexibly parked in suitable places thanks to the free-floating system. Every ride with a TIER moped is climate-neutral and covered by liability insurance.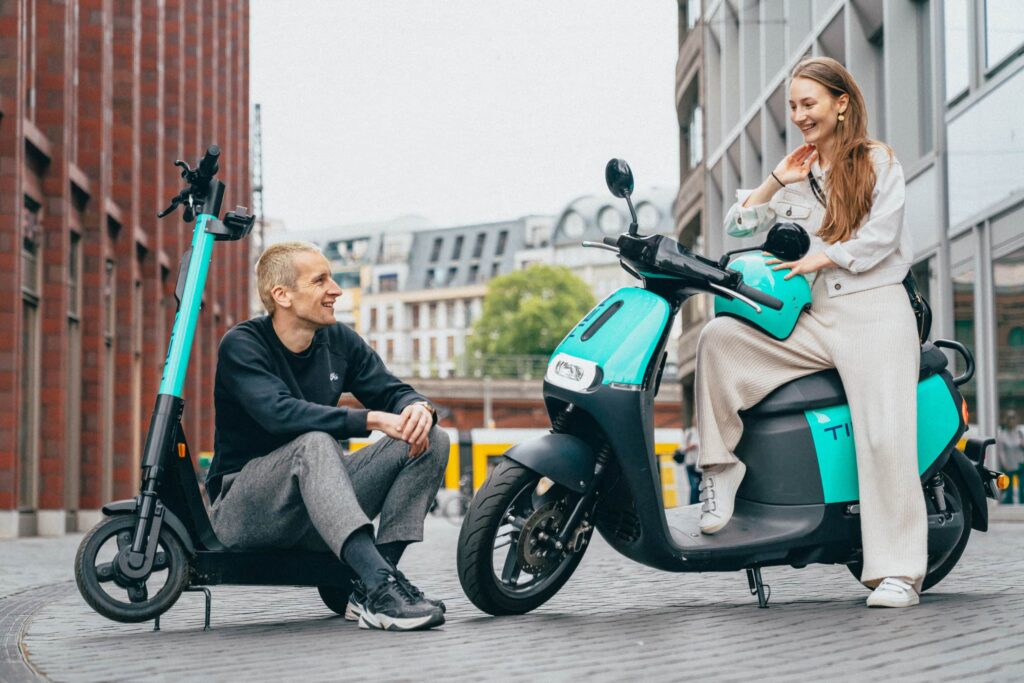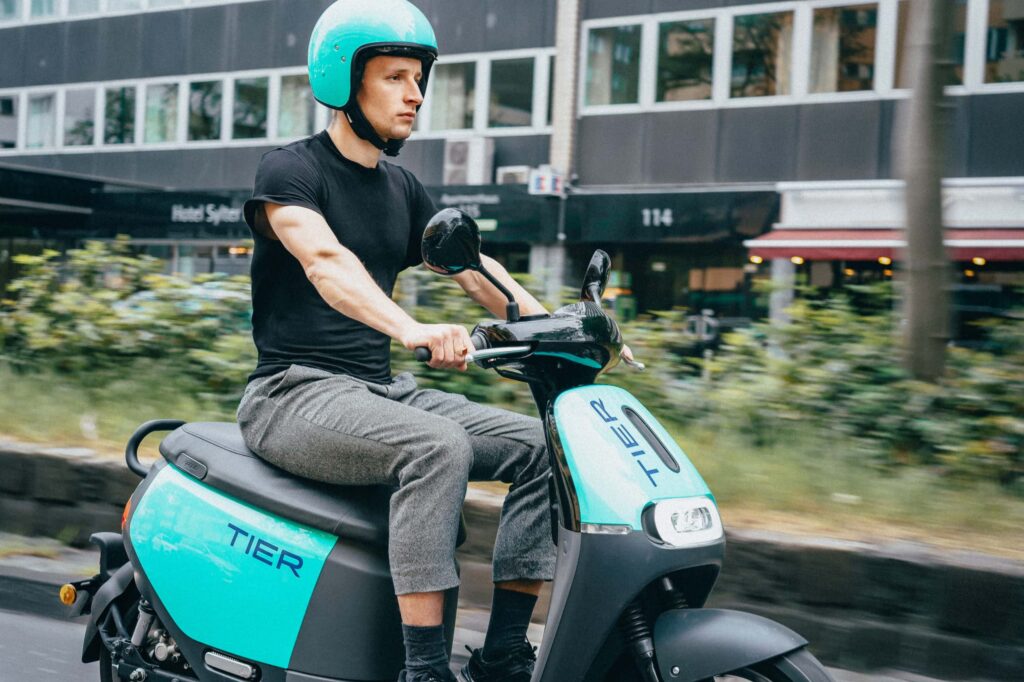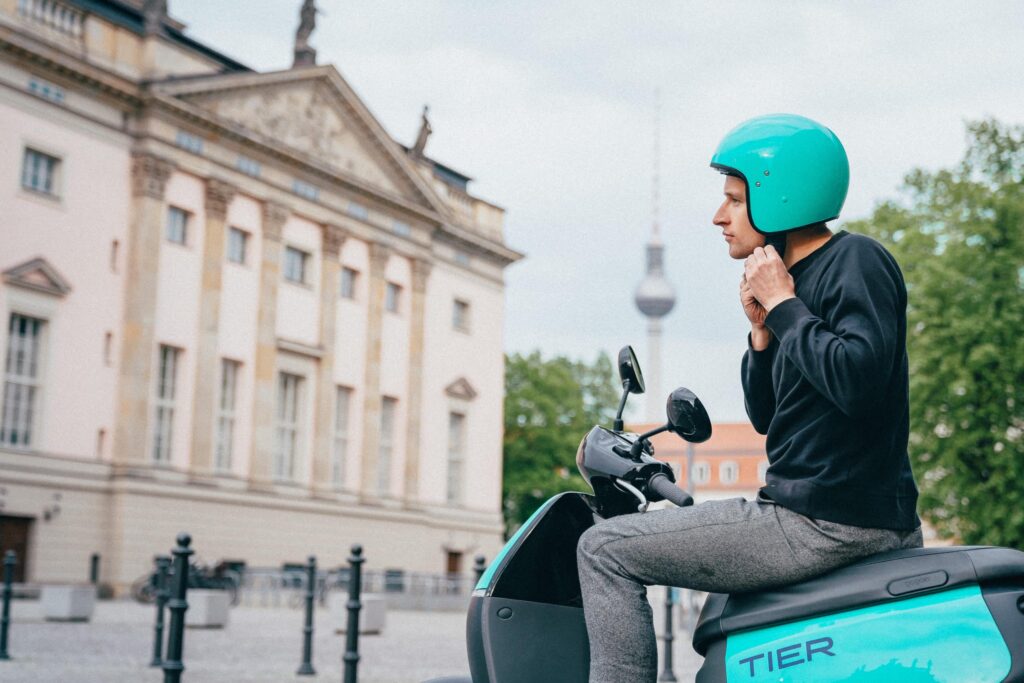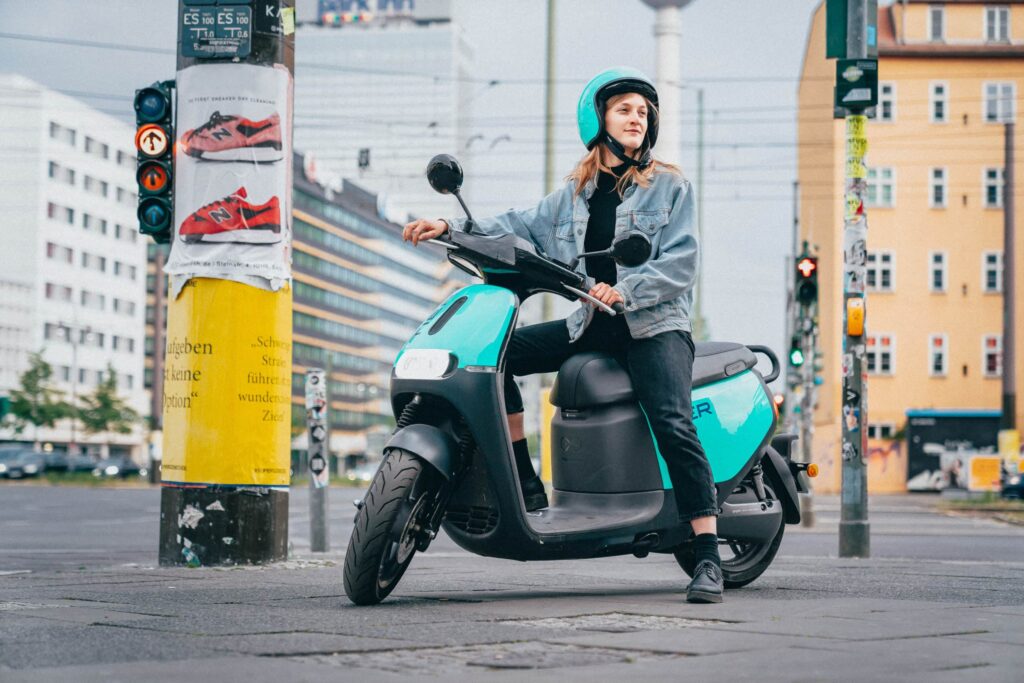 TIER Mobility is Europe's leading provider of micro-mobility with a mission to change mobility for good.
Das Unternehmen ist treibende Kraft beim Wandel im Verkehrssektor, der darauf abzielt, Autoverkehr in den Städten erheblich zu reduzieren und den Menschen dafür ein breites Angebot an Elektrofahrzeugen zur Verfügung zu stellen.
As part of its commitment to sustainability, the company has adopted the United Nations' Sustainable Development Goals (SDGs) as a guiding framework and has set a clear agenda for reducing and offsetting emissions. As a result of these measures, TIER Mobility has been a klimaneutral company since January 2020.
TIER Mobility operates in 85+ cities in 10 countries. The company is headquartered in Berlin and employs about 900 people. Founders of the company are Lawrence Leuschner, Matthias Laug. and Julian Blessin.
The company's investors are SoftBank Vision Fund 2, Mubadala Investment Company's financial investment arm, Mubadala Capital, Northzone, Goodwater Capital, White Star Capital, Novator, RTP Global, Speedinvest and many more. In addition, there are selected business angels and individual investors like Formula 1 World Champion Nico Rosberg.
For more information about TIER Mobility, please visit: about.tier.app. You can find more pictures E-Mail.