TIER Mobility lance le tout premier casque intégré pour les trottinettes électriques
Paris, le 20 mai 2020 - TIER Mobility, leader européen des services de micro-mobilité partagée, est le premier opérateur à lancer une solution de casque intégré à ses trottinettes électriques. La smartbox développée en interne, contenant un casque pliable, est lancée aujourd'hui à Paris et à Berlin, avec un déploiement à terme sur plus de 5 000 véhicules.
Regardez la vidéo pour voir comment cela fonctionne
En tant que premier fournisseur européen de micro-mobilité partagée, TIER est continuellement à l'avant-garde de l'innovation en matière de sécurité. Des études de l'Organisation Mondiale de la Santé (OMS)​ ont montré que la majorité des blessures graves subies par les utilisateurs de vélos et trottinettes électriques sont des traumatismes crâniens. L'OMS estime que la mesure préventive la plus efficace est le port du casque. Par conséquent, l'équipe Hardware Innovation de TIER a donné la priorité au développement d'un dispositif de sécurité sous la forme d'une smartbox intégrée à la trottinette et contenant un casque pliable. Cette technologie est une première mondiale dans le secteur pour un déploiement de masse et fait actuellement l'objet d'un dépôt de brevet.
"Aujourd'hui, nous partageons l'idée que, dans le monde de la mobilité, la question de la sécurité est une priorité. Les autorités et les usagers attendent que nous soyons en mesure d'apporter des réponses très concrètes à ces préoccupations. C'est pourquoi je suis très fier que TIER soit la première entreprise à proposer une innovation qui change les usages du secteur et renforce considérablement la sécurité des usagers", expliqueAlexander Souter, directeur général de TIER en France​.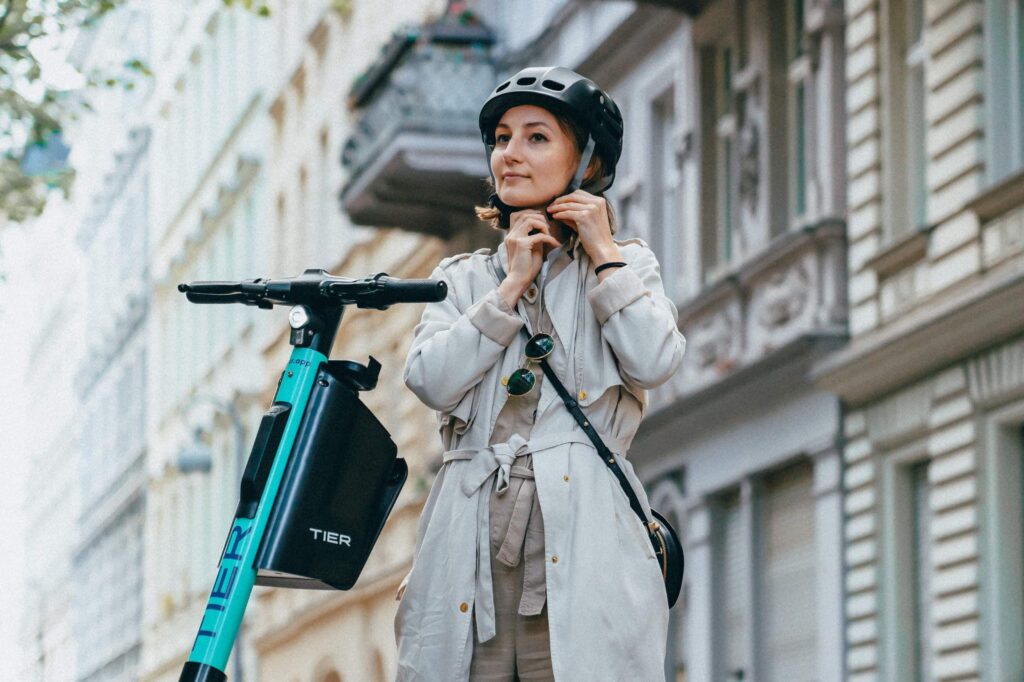 ​Solution intégrée pour les casques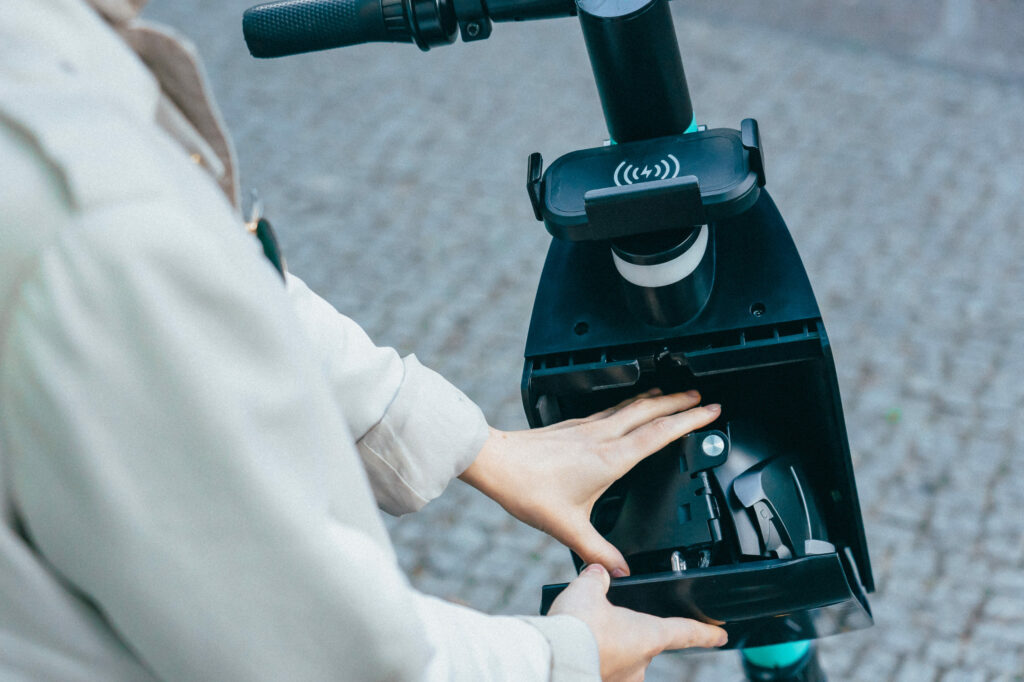 Casque pliable à l'intérieur de la smartbox
Lors d'une première phase, TIER mettra en service 100 trottinettes équipées de cette innovation à Paris et 100 à Berlin, avec un déploiement plus large de plus de 5 000 véhicules durant l'été.
De plus, l'opérateur de micro-mobilité teste actuellement une nouvelle innovation : une technologie anti-bactérienne dotée d'une surface en cuivre posée sur le guidon, du fournisseur allemand Protexus​​.
Ce matériau innovant élimine 99,8% des bactéries en quelques minutes grâce à ses propriétés d'auto-désinfection. Il sera apposé sur les trottinettes disponibles à Paris et Bordeaux. Cet élément s'ajoute à la série de mesures que TIER a mis en œuvre pour maintenir sa flotte opérationnelle et sûre au cours des derniers mois.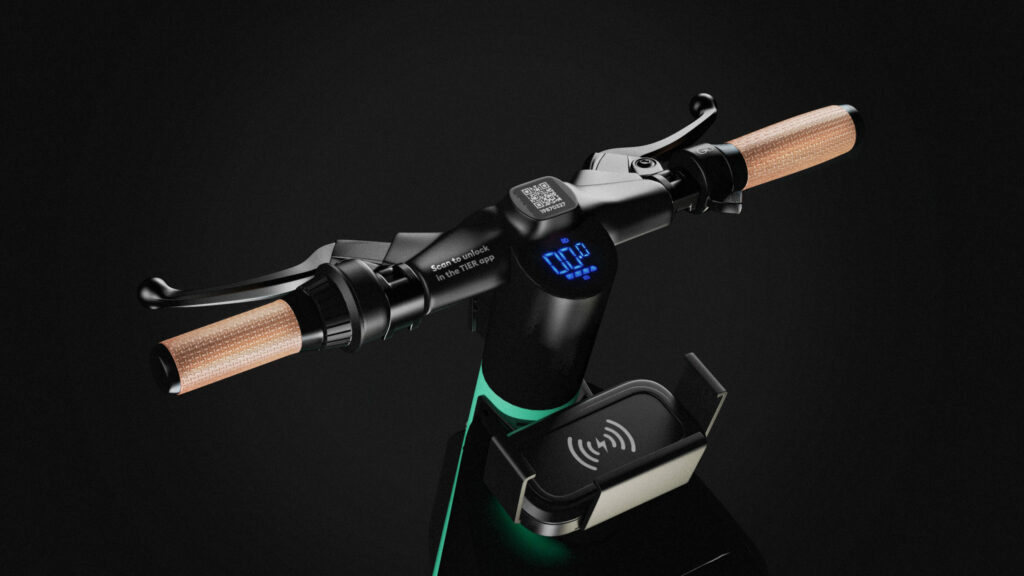 Le voile de cuivre auto-désinfectant sur les poignées tue 99,8% des virus en quelques minutes
Alors que d'autres opérateurs de mobilité partagée ont dû retirer leur flotte des villes, TIER a traversé la crise avec plus de 40 000 véhicules actifs. Le dispositif opérationnel de TIER dispose de la plus grande flotte active de trottinettes électriques à batterie amovible au monde (80% de sa flotte totale), d'un fonctionnement entièrement interne et d'un système sophistiqué de remise à neuf et de réparation, ce qui lui permet de rester actif et de maintenir sa rentabilité en période de faible utilisation.
"L'organisation agile de TIER nous permet de nous adapter rapidement et nous nous concentrons désormais sur la demande accrue induite par le passage au transport individuel en période de distanciation physique", poursuit ​M. Leuschner.​
À propos de TIER Mobility
TIER Mobility is Europe's leading provider of micro-mobility with a mission to change mobility for good.
L'entreprise joue un rôle de premier plan dans la transformation qui s'opère dans les transports, soulageant les villes des émissions et de la congestion, et plaçant une utilisation et une sécurité responsables au centre de ses activités.
As part of its commitment to sustainability, the company has adopted the United Nations' Sustainable Development Goals (SDGs) as a guiding framework and has set a clear agenda for reducing and offsetting emissions. As a result of these measures, TIER Mobility has been a climatiquement neutres company since January 2020.
TIER Mobility operates in 85+ cities in 10 countries. The company is headquartered in Berlin and employs about 900 people. Founders of the company are Lawrence Leuschner, Matthias Laug. and Julian Blessin.
The company's investors are SoftBank Vision Fund 2, Mubadala Investment Company's financial investment arm, Mubadala Capital, Northzone, Goodwater Capital, White Star Capital, Novator, RTP Global, Speedinvest and many more. In addition, there are selected business angels and individual investors like Formula 1 World Champion Nico Rosberg.
For more information about TIER Mobility, please visit: about.tier.app. You can find more pictures ici.