If you thought riding through your city on an e-scooter couldn't get better, think again. Our new, world-class e-scooters are each equipped with a removable battery that can easily be exchanged (for free minutes) at SwapSpots all around the city. Depending on your city, a SwapSpot might also be your favourite convenience store just down the street, your city's supermarkets or perhaps even your local burger chain.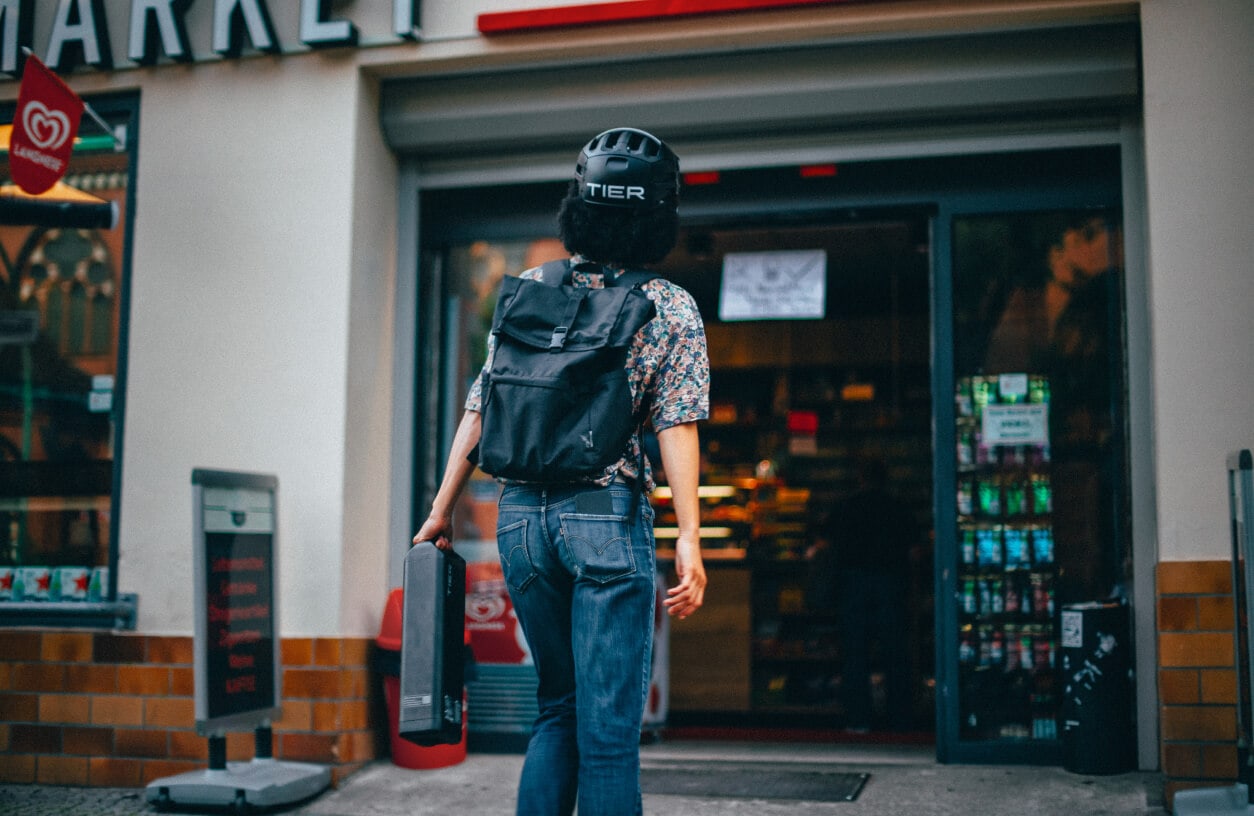 Each SwapSpot is part of our Energy Network, a revolutionary idea that links citizens and stores to create an electrified city. By integrating this new kind of swappable battery technology, we are building a Europe-wide charging network that allows users and partners to play an active role in adopting climate-neutral travel and building better cities. Swapping an old battery for a new one is super easy, done in a flash, and you'll get free minutes every time you do. There's also no limit, meaning the more you swap, the more free minutes you'll get.
CHCESZ ŁATWO ZDOBYĆ TROCHĘ DARMOWYCH MINUT?
Obejrzyj poniższe wideo i postępuj zgodnie z instrukcjami. Możesz zaczynać!
KRÓTKI PORADNIK WYJAŚNIAJĄCY, JAK UZYSKAĆ DARMOWE MINUTY
Znajdź e-hulajnogę oznaczoną w aplikacji TIER ikoną zasilania i wymień w niej baterię, aby uzyskać darmowe minuty.
Znajdź hulajnogę z ikoną zasilania i rozpocznij przejazd
Przejedź do najbliższego SwapSpota
Wymień starą baterię na nową z pomocą PowerBoxa
Otrzymaj darmowe minuty, które zostaną dodane do Twojego portfela!
That's it! And best of all, the more you swap the more free rides you get.
TAK MOŻESZ ZROBIĆ COŚ DOBREGO DLA ŚRODOWISKA:
Za każdym razem, gdy wymieniasz w SwapSpocie rozładowaną baterię na nową, przyczyniasz się do osiągnięcia równowagi ekologicznej w mieście. Jesteśmy przekonani, że wprowadzając to rozwiązanie, zrobiliśmy dla społeczeństwa coś dobrego i wykonaliśmy ważny krok w kierunku ograniczenia naszego wpływu na środowisko.
Przekształcamy przestrzeń miejską
Redukujemy emisje i zatory w ruchu drogowym
Na co czekasz? Przejedźmy się!