If you thought riding through your city on an e-scooter couldn't get better, think again. Our new, world-class e-scooters are each equipped with a removable battery that can easily be exchanged (for free minutes) at SwapSpots all around the city. Depending on your city, a SwapSpot might also be your favourite convenience store just down the street, your city's supermarkets or perhaps even your local burger chain.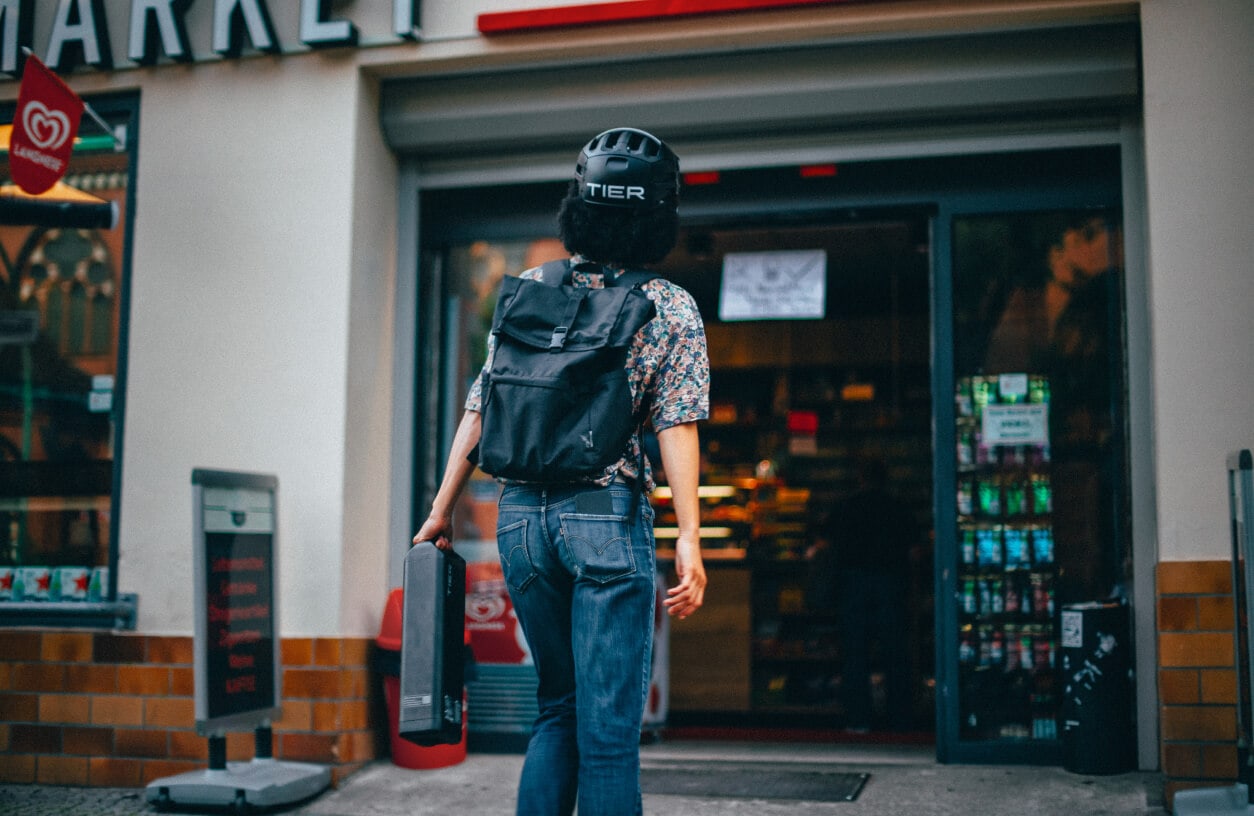 Each SwapSpot is part of our Energy Network, a revolutionary idea that links citizens and stores to create an electrified city. By integrating this new kind of swappable battery technology, we are building a Europe-wide charging network that allows users and partners to play an active role in adopting climate-neutral travel and building better cities. Swapping an old battery for a new one is super easy, done in a flash, and you'll get free minutes every time you do. There's also no limit, meaning the more you swap, the more free minutes you'll get.
VILL DU HA GRATIS MINUTER?
Titta på videon nedan och följ de enkla instruktionerna för att komma igång.
SNABB REPETITION AV HUR DU FÅR GRATIS MINUTER
Använd TIER:s app för att hitta en elscooter med en strömikon och byt ut dess batteri för att få gratis minuter.
Hitta en elscooter med en strömikon och börja kör
Kör till närmsta SwapSpot
Byt ut det gamla batteriet mot ett nytt i PowerBoxen
Få gratis minuter till ditt konto!
That's it! And best of all, the more you swap the more free rides you get.
Varje gång du byter ett gammalt batteri mot ett nytt vid en SwapSpot bidrar du till en mer hållbar stad. Med vår bytesmodell främjar vi ett mer hållbart samhälle och minskar vår påverkan på miljön.
Minskar utsläpp och
trafikstockning
Vad väntar du på?
Nu kör vi!