Our mission:
No emission.
We're changing mobility for good, and we want you to come along for the ride. Every time you take a TIER you're choosing to ditch a car ride for a more sustainable and emission-free way to get around.
Our safe and convenient e-scooters, e-bikes, and e-mopeds are fully electric and 100% climate-neutral, allowing you to contribute towards a cleaner, greener, and more sustainable city. Download the app to join the revolution against pollution.
Find an e-scooter on the map
Scan the QR code to start a ride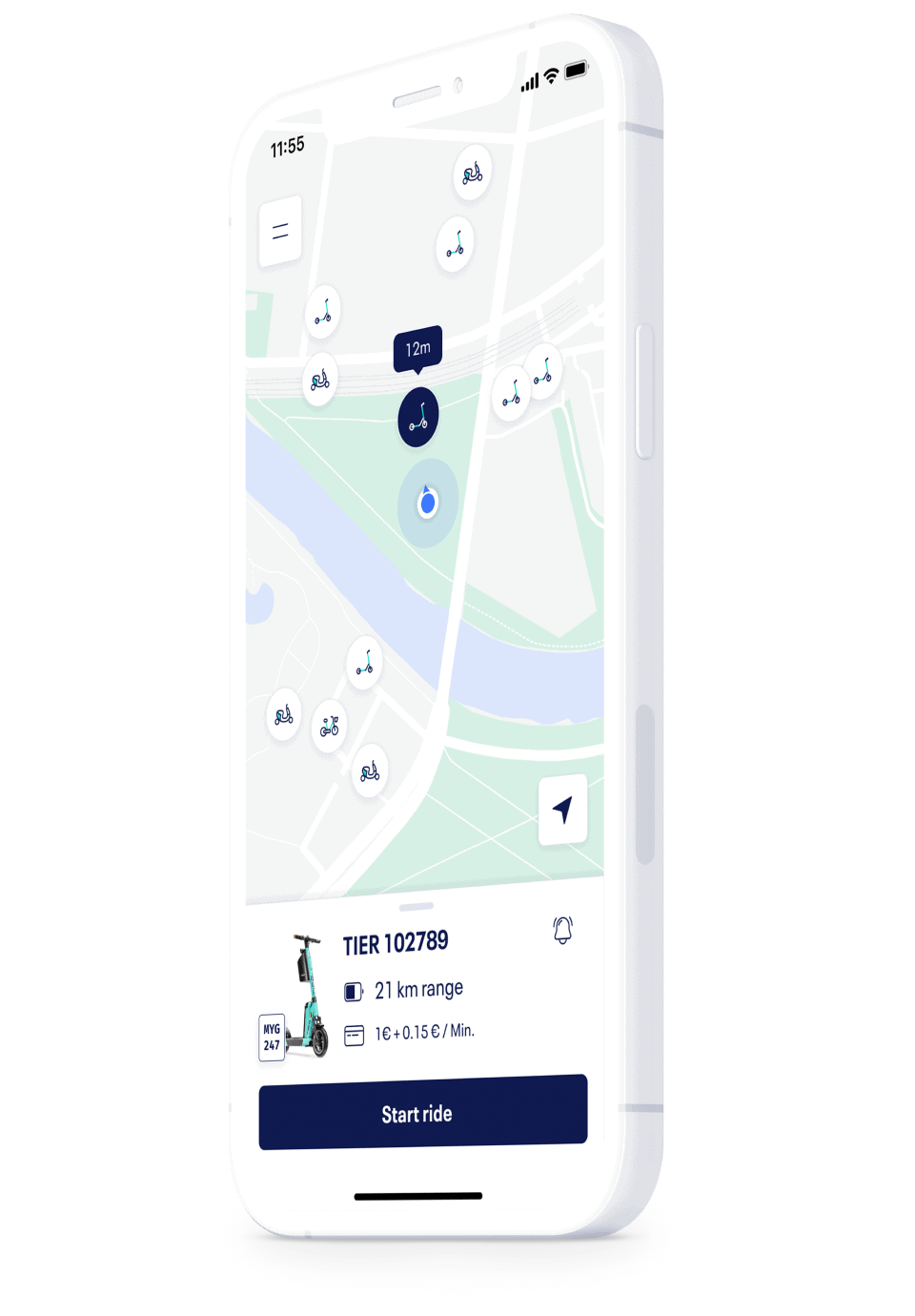 Get your first
20 minutes for free*
* Valid for new users only. Good for 20 free TIER minutes. Additional minutes and unlocks will be charged. Must be redeemed until 31.12.2021 and must be used within 14 days after redemption.