Dbamy o pełną neutralność klimatyczną
W naszym DNA leży misja, by zapewnić mieszkańcom miast zrównoważony transport. Stworzyliśmy środek transportu, który będzie dostępny dla wszystkich i przystępny cenowo. Postępujące zmiany klimatu nie będą na nas czekać, musimy działać tu i teraz. Właśnie dlatego podjęliśmy wyzwanie, by nasza działalność stała się całkowicie neutralna klimatycznie. W styczniu 2020 r. staliśmy się pierwszą firmą z branży mikromobilności, której udało się ten cel osiągnąć.
Nasze działania proekologiczne wykraczają poza samą redukcję emisji dwutlenku węgla, związaną z ładowaniem e-hulajnóg. Obejmują one także ograniczenie emisji związanych z produkcją, eksploatacją oraz transportem. W planowaniu naszych działań uwzględniliśmy wszystkie gazy cieplarniane, które przyczyniają się do zmian klimatycznych. Dajemy dobry przykład i zachęcamy również inne przedsiębiorstwa oraz dostawców usług z zakresu mikromobilności do tego, by ich działalność także stała się neutralna klimatycznie
Nasza droga do osiągnięcia neutralnej klimatycznie komunikacji
Aby osiągnąć neutralność klimatyczną, wraz z naszymi partnerami ClimatePartner zdecydowaliśmy się na strategię trzech kroków, która pozwoliła nam nie tylko na zidentyfikowanie tych spośród naszych działań, które powodują emisje, ale przede wszystkim obszarów, w których możemy te emisje ograniczyć. Jeżeli w danym obszarze nie jesteśmy już w stanie ograniczyć emisji, staramy się je zrównoważyć, podejmując inne działania na rzecz środowiska.
Krok 1
Obliczamy skalę naszych emisji
Krok 2
Wdrażamy proces ograniczania emisji
Krok 3
Kompensujemy nasz wpływ na środowisko
Jak oszacowaliśmy nasz ślad pozostawiony w środowisku naturalnym?
Wybraliśmy framework GHG Protocol's Scope 3 który pozwolił nam na obliczenie całej wygenerowanej przez nas emisji gazów cieplarnianych pochodzących z produkcji i korzystania z naszych usług w 2020 roku. Uwzględniliśmy podróże służbowe, proces produkcji i dostarczania e-hulajnóg, ich ładowanie, a także codzienne wykorzystanie oraz recykling. Mówimy przez cały czas o neutralności klimatycznej, a nie neutralności węglowej, ponieważ nasze kalkulacje uwzględniają nie tylko dwutlenek węgla, ale również inne gazy cieplarniane, które mają wpływ na klimat naszej planety.
02
Niegenerowanie i ograniczanie emisji
Proces produkcji i dostarczania
Tak ograniczyliśmy emisje:
Przy produkcji naszych e-hulajnóg zmniejszyliśmy wykorzystanie materiałów, których obróbka i pozyskanie powoduje znaczną emisję dwutlenku węgla
Razem z naszymi partnerami zoptymalizowaliśmy pod kątem ekologii wiele różnych procesów
Zastanowiliśmy się nad tym, jakie środki transportu służące do realizowania dostaw, powodują najmniejszą emisję
02
Niegenerowanie i ograniczanie emisji
Zarządzanie operacyjne i siedziba główna
Tak ograniczyliśmy emisje:
Wykorzystaliśmy zieloną energię do ładowania naszej floty i zasilania magazynów
Wprowadziliśmy wymienne baterie w celu osiągnięcia jeszcze bardziej wydajnej codziennej eksploatacji
Zastąpiliśmy vany napędzane dieslem elektrycznymi rowerami towarowymi oraz e-vanami
Na naszych oficjalnych wydarzeniach firmowych serwujemy wyłącznie wegetariańskie potrawy
Wdrożyliśmy politykę niskoemisyjnych podróży naszych pracowników
02
Niegenerowanie i ograniczanie emisji
Tak ograniczyliśmy emisje:
Naprawiliśmy wszystkie uszkodzone e-hulajnogi
Wykorzystaliśmy ponownie zachowane części albo poddaliśmy je recyklingowi przeprowadzanemu przy zastosowaniu najnowszych technologii naszych partnerów
Tchnęliśmy w e-hulajnogi starszych generacji nowe życie poprzez przeznaczenie ich do sprzedaży (myTIER Scooter.)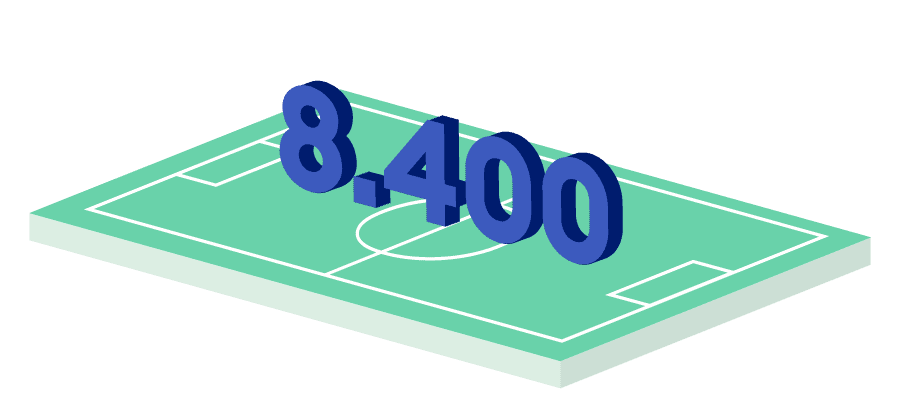 03
Równoważenie szkód wyrządzonych środowisku
Zobowiązaliśmy się do ochrony lasów o łącznej powierzchni odpowiadającej 8400 boiskom do piłki nożnej
Te emisje, których nie jesteśmy w stanie całkowicie wyeliminować, staramy się kompensować poprzez podejmowanie działań takich jak ochrona lasów na terenie Europy oraz Amazonii przed wycięciem czy wspieranie innych inicjatyw mających na celu kompensowanie emisji dwutlenku węgla. Dzięki naszym projektom przeciwdziałania zmianom klimatu i kompensacji przyrodniczej chronimy 6000 ha lasów deszczowych i tworzymy miejsca pracy dla lokalnych społeczności dzięki inicjatywom takim jak uprawa orzechów brazylijskich.
Razem z ClimatePartner we chose a mix of reforestation and protection projects in South America and Germany, which not only mitigate climate change but also help local communities - making TIER a certified climate neutral company.


SDG 11
SUSTAINABLE CITIES & COMMUNITIES
sustainably connecting communities
TIER's mission to change mobility for good, goes hand in hand with facilitating the development of sustainable cities and communities. As this is at the core of what we do, TIER thereby strongly supports and contributes to the Sustainable Development Goal 11. That being said, SDG 11 can only truly be achieved by simultaneously supporting and committing to SDGs 9, 12, 13, and 17.
SDG 9
Industry, innovation & Infrastructure
TECHNOLOGY TO CREATE INCLUSIVE MOBILITY
TIER aims to lead the way towards seamless and sustainable mobility. Innovation and technology have a tremendous potential to contribute to the sustainable development of mobility, accessible and affordable for everyone. Our self developed software and mobility platform highlights this and our contribution to the Sustainable Development Goal 9.
Read full article for further information
SDG 12
Responsible consumption & production
TIER aims to set the standard as it pertains to sustainable consumption, production, and operations. Introducing a new operations model, the industry's first scooter with swappable battery tech, and a superior maintenance and repair program are just a few actions that underline our contribution to the Sustainable Development Goal 12.
climate neutral mobility is here
To actively mitigate climate change, we reduced our carbon emissions wherever we could. We offset the remaining by supporting climate mitigation projects that benefit the environment, as well as local communities. We will always encourage people to use micro-mobility solutions instead of internal combustion engine vehicles to further reduce mobility emissions.
SDG 17
Partnerships for the goals
PARTNERSHIPS TO DRIVE SUSTAINABLE ACCESS
Developing strong and lasting partnerships with all relevant stakeholders is crucial to providing sustainable, end-to-end mobility solutions. TIER showcases how every mobility player, each possessing a unique knowledge base — if brought together — can truly provide accessible and sustainable urban transportation infrastructures.
Read the full article
for more details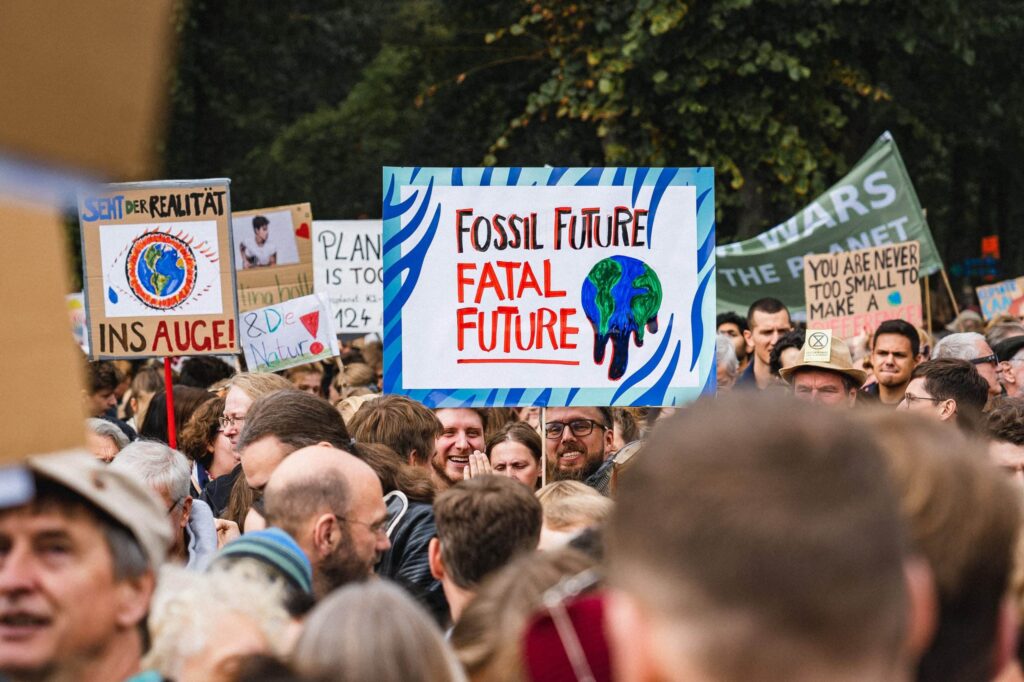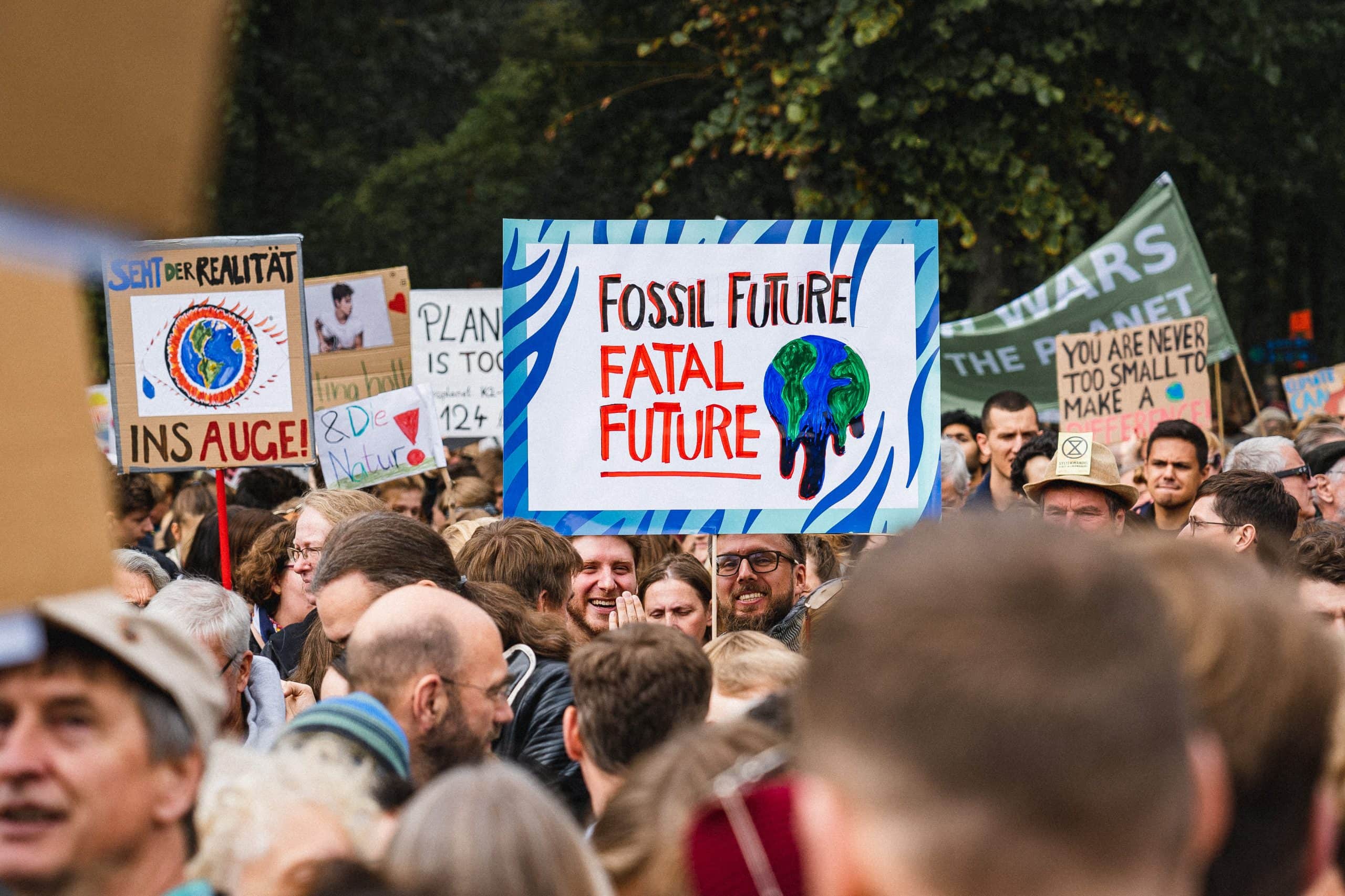 Strajk klimatyczny:
We wrześniu 2019 roku braliśmy udział w globalnym strajku klimatycznym, który miał na celu zjednoczenie demonstrujących i wywarcie na rządzie niemieckim presji podjęcia radykalnych kroków w związku ze zbliżającym się terminem ogłoszenia kolejnych kroków w sprawie polityki klimatycznej. Wszyscy pracownicy TIER brali udział w protestach odbywających się na terenie Niemiec i całej Europy.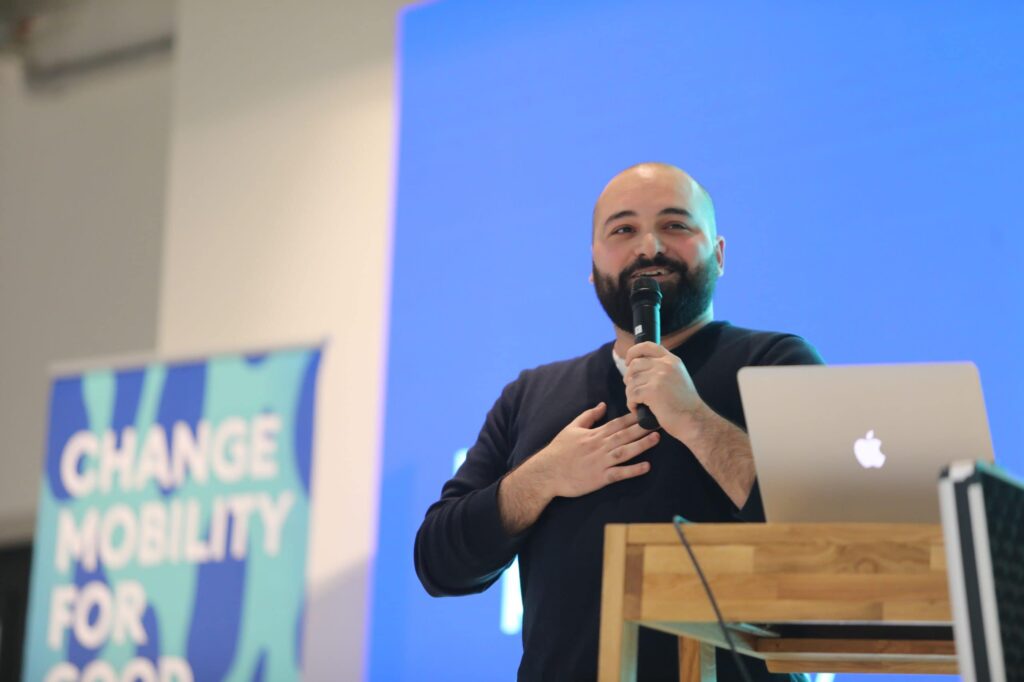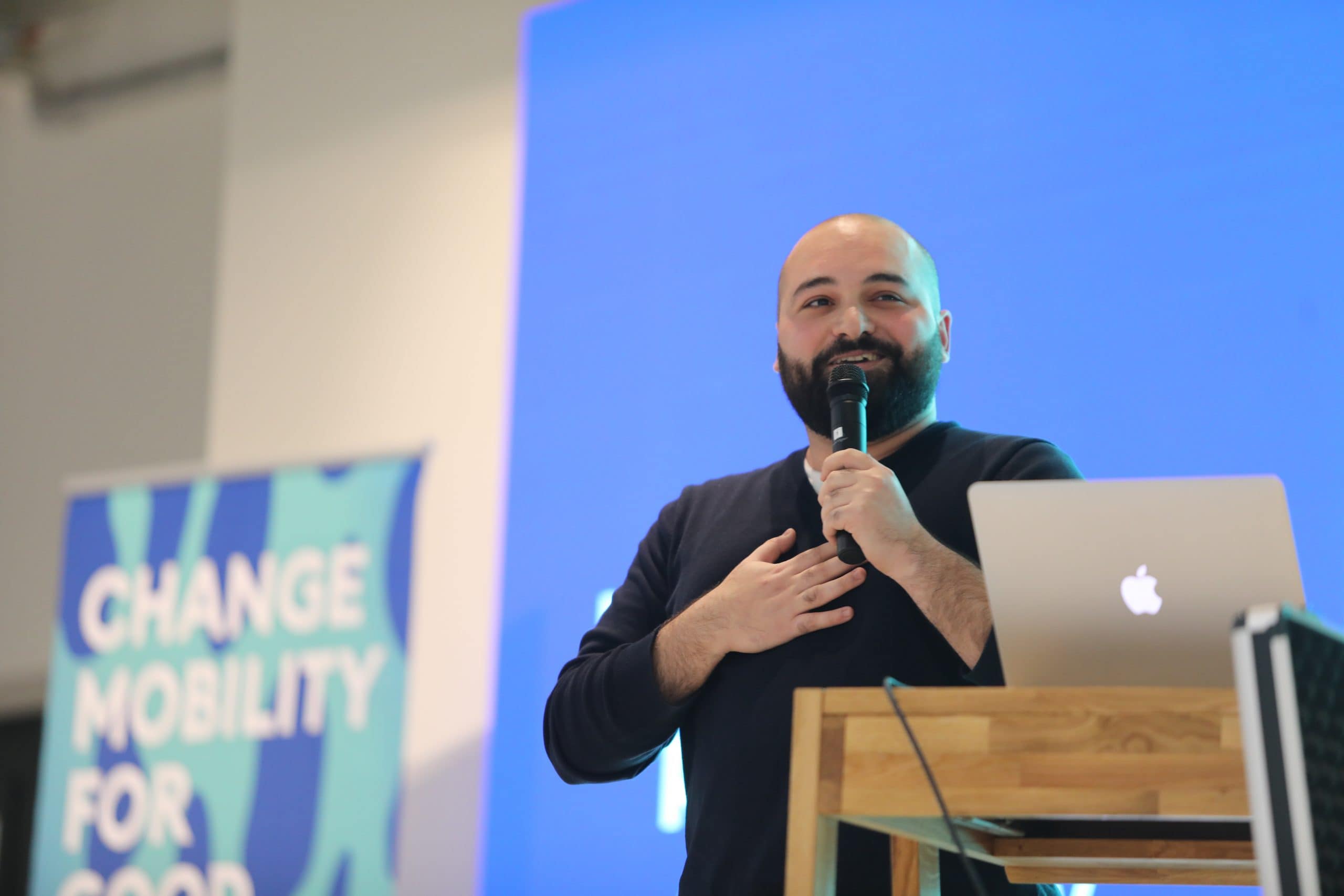 No2Crimes:
No2Crimes is a non-profit organisation working with crime prevention efforts among young people in Malmö. TIER is a proud supporter of No2Crimes and gladly provided scooters for the team to use on their weekly 'Night Walks' - a reoccurring event where a team of volunteers travel around the city in order support young people in need.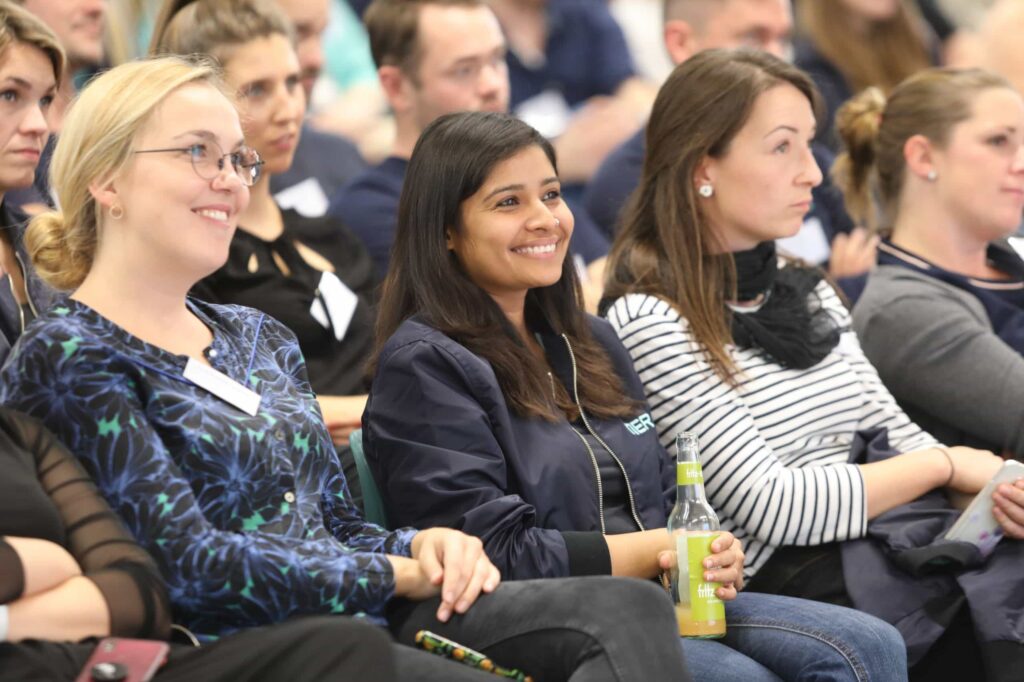 Program "Women at TIER":
W zeszłym roku rozpoczęliśmy cykl webinarów "Women at TIER", których celem jest inspirowanie kobiet, z którymi pracujemy, poprzez ukazywanie przykładów przywództwa kobiet i możliwych ścieżek rozwoju oraz umożliwienie wymiany wiedzy i doświadczeń między działami – zarówno w TIER, jak i w innych start-upach oraz środowiskach pracy.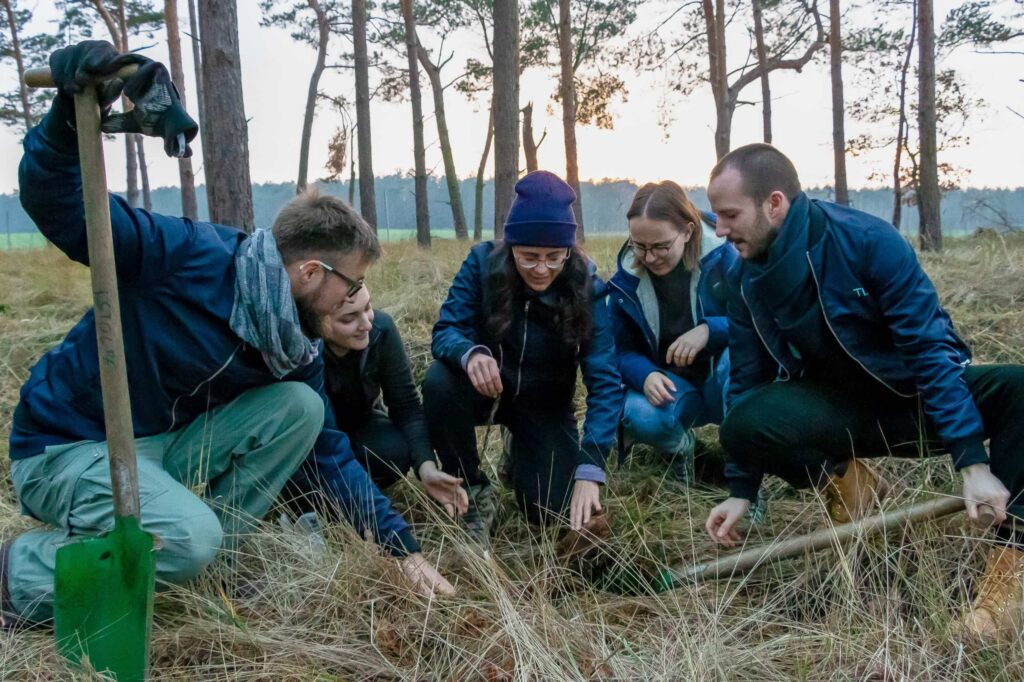 Sadzenie drzew:
As part of our global sustainability hashtag initiatives, TIER is committed to protecting an equivalent of 8400 football fields of the Amazon rainforest. In addition to our global ambitions, our TIER team spent a chilly, but wonderful time just north of Berlin planting trees together with ClimatePartner.
ride climate-neutral!
with tier.