If you thought riding through your city on an e-scooter couldn't get better, think again. Our new, world-class e-scooters are each equipped with a removable battery that can easily be exchanged (for free minutes) at SwapSpots all around the city. Depending on your city, a SwapSpot might also be your favourite convenience store just down the street, your city's supermarkets or perhaps even your local burger chain.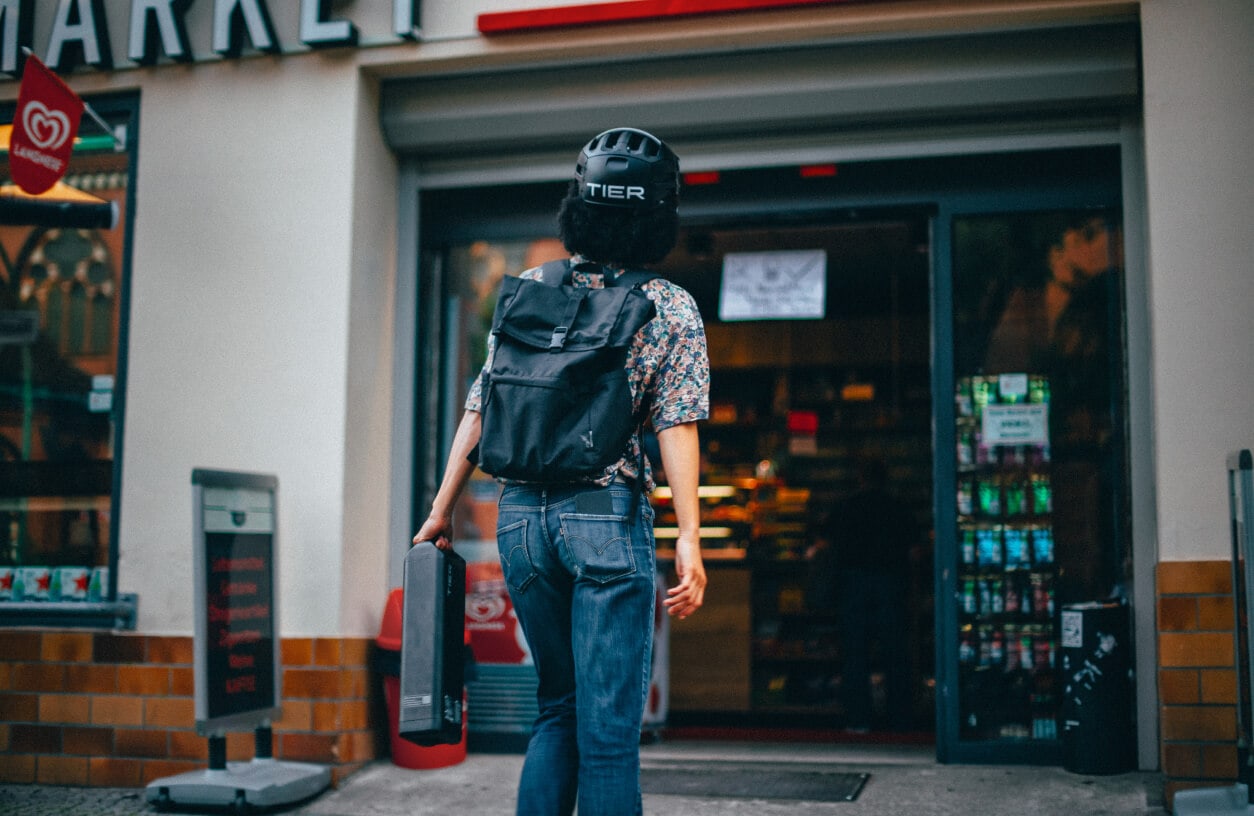 Each SwapSpot is part of our Energy Network, a revolutionary idea that links citizens and stores to create an electrified city. By integrating this new kind of swappable battery technology, we are building a Europe-wide charging network that allows users and partners to play an active role in adopting climate-neutral travel and building better cities. Swapping an old battery for a new one is super easy, done in a flash, and you'll get free minutes every time you do. There's also no limit, meaning the more you swap, the more free minutes you'll get.
VIL DU HAVE NOGLE LETTE
 GRATIS MINUTTER?
Se nedenstående video, og følg anvisningerne for at komme i gang.
HURTIG SAMMENFATNING AF, HVORDAN DU FÅR GRATIS MINUTTER
Find en hvilken som helst el-scooter, der er markeret med et strømikon, i TIER-appen, og skift batteriet på den, så får du gratis minutter.
Find en scooter med et strømikon, og start en tur
Kør til din nærmeste SwapSpot
Udskift det gamle batteri med et nyt ved PowerBox
Få ekstra gratis minutter på din konto.
That's it! And best of all, the more you swap the more free rides you get.
Hver gang du ombytter et gammelt batteri med et nyt ved et SwapSpot, bidrager du til en mere bæredygtig by. Ved at introducere vores brugerombytningsmodel gavner vi samfundet og nedsætter miljøpåvirkningen yderligere.
Støtter lokale virksomheder
Reducerer emission
og trafikpropper
Hvad venter du på?
Lad os komme i gang!