If you thought riding through your city on an e-scooter couldn't get better, think again. Our new, world-class e-scooters are each equipped with a removable battery that can easily be exchanged (for free minutes) at SwapSpots all around the city. Depending on your city, a SwapSpot might also be your favourite convenience store just down the street, your city's supermarkets or perhaps even your local burger chain.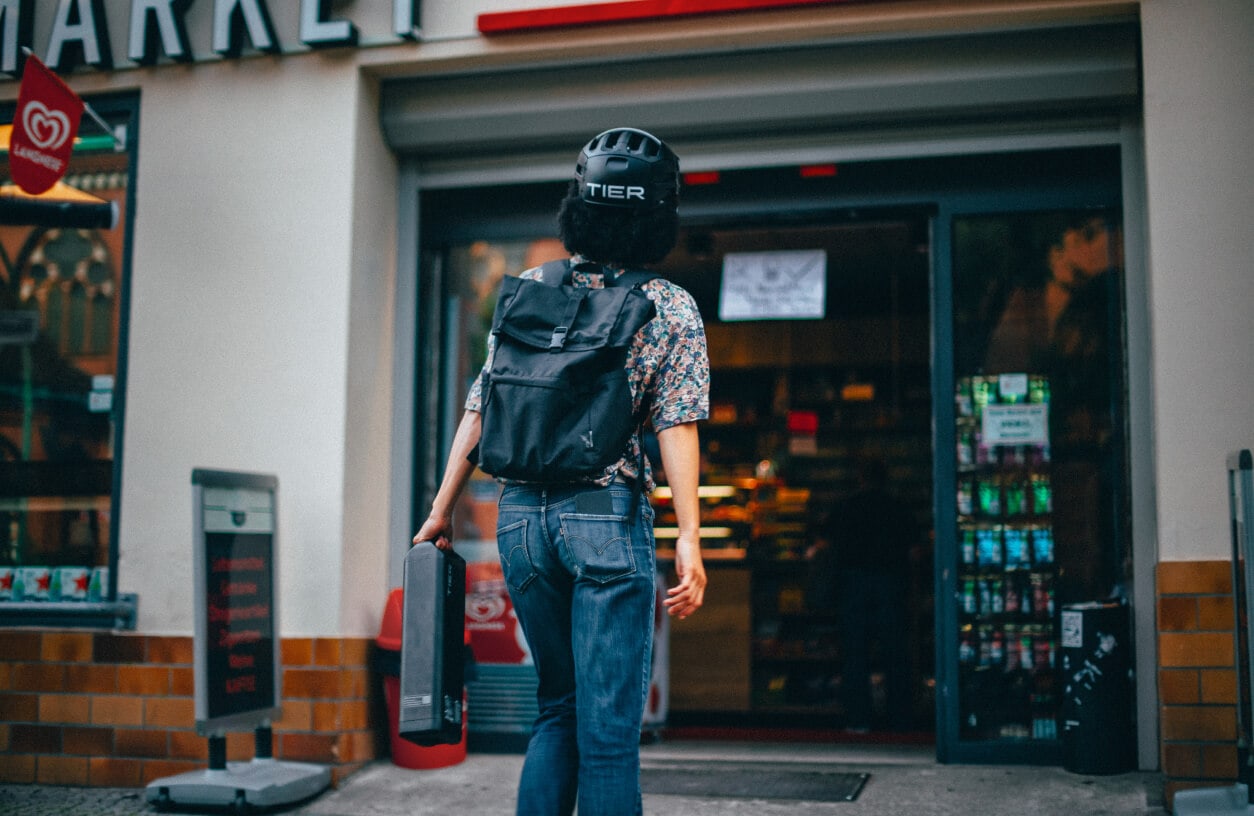 Each SwapSpot is part of our Energy Network, a revolutionary idea that links citizens and stores to create an electrified city. By integrating this new kind of swappable battery technology, we are building a Europe-wide charging network that allows users and partners to play an active role in adopting climate-neutral travel and building better cities. Swapping an old battery for a new one is super easy, done in a flash, and you'll get free minutes every time you do. There's also no limit, meaning the more you swap, the more free minutes you'll get.
HALUATKO HELPOSTI ILMAISMINUUTTEJA?
Katso alla oleva video ja noudata helppoja ohjeita päästäksesi alkuun.
NOPEA YHTEENVETO SIITÄ, KUINKA ILMAISMINUUTTEJA SAADAAN
Etsi TIER-sovelluksesta virtakuvakkeella varustettu TIER-skuutti ja vaihda sen akku saadaksesi ilmaisminuutteja.
Löydä virtakuvakkeella varustettu skuutti ja käynnistä ajo
Aja lähimpään SwapSpot-pisteeseen
Vaihda vanha akku uuteen PowerBoxissa
Saat lompakkoosi lisää ilmaisminuutteja!
That's it! And best of all, the more you swap the more free rides you get.
Joka kerta, kun vaihdat vanhan akun tilalle uuden SwapSpot-pisteellä, annat samalla panoksesi kestävämmän kaupungin hyväksi. Ottamalla käyttöön käyttäjien vaihdettavissa olevat akut tuotamme yhteiskunnalle hyötyä ja pienennämme ympäristövaikutuksiamme entisestään.
Tuemme paikallisia yrityksiä
Vähennämme päästöjä ja
liikenneruuhkia
Mitä vielä odotat?
Lähdetään liikkeelle!