If you thought riding through your city on an e-scooter couldn't get better, think again. Our new, world-class e-scooters are each equipped with a removable battery that can easily be exchanged (for free minutes) at SwapSpots all around the city. Depending on your city, a SwapSpot might also be your favourite convenience store just down the street, your city's supermarkets or perhaps even your local burger chain.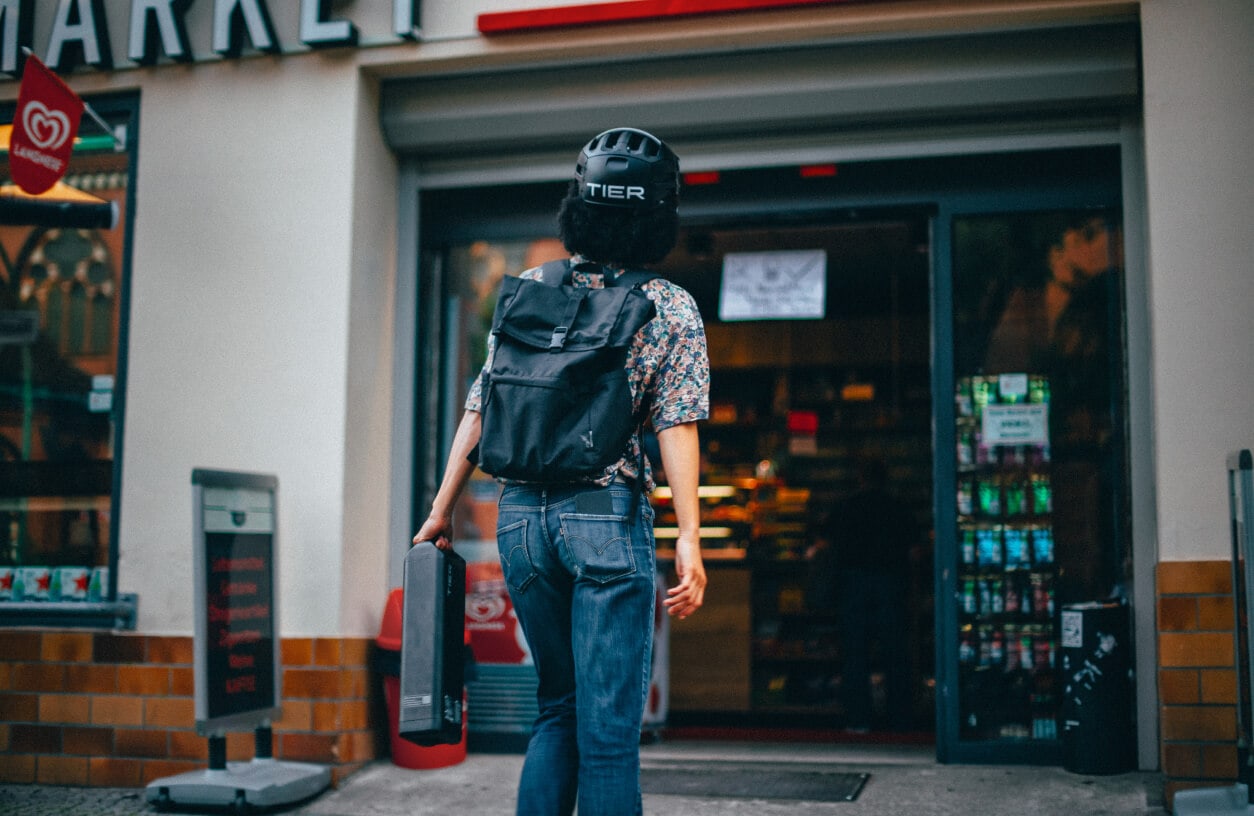 Each SwapSpot is part of our Energy Network, a revolutionary idea that links citizens and stores to create an electrified city. By integrating this new kind of swappable battery technology, we are building a Europe-wide charging network that allows users and partners to play an active role in adopting climate-neutral travel and building better cities. Swapping an old battery for a new one is super easy, done in a flash, and you'll get free minutes every time you do. There's also no limit, meaning the more you swap, the more free minutes you'll get.
ENVIE DE GAGNER DES CRÉDITS GRATUITS 
SANS VOUS FATIGUER ?
Visionnez la vidéo ci-dessous et suivez tout simplement les instructions afin de démarrer.
EN BREF: COMMENT PROFITER DE CRÉDITS GRATUITS ?
Trouvez une trottinette électrique marquée d'un symbole éclair dans l'appli TIER et échangez sa batterie pour profiter de crédits gratuits.
Trouvez sur la carte une trottinette ornée d'un symbole éclair, puis démarrez un trajet
Rejoignez le SwapSpot le plus proche
Remplacez ensuite la batterie vide par une pleine grâce à une PowerBox
Votre compte sera crédité de crédits gratuits!
That's it! And best of all, the more you swap the more free rides you get.
VOICI COMMENT VOUS CONTRIBUEZ :
Dès que vous remplacez une ancienne batterie par une nouvelle dans un SwapSpot, vous contribuez à une ville plus durable. Le lancement de notre modèle remplaçable par l'utilisateur nous permet de contribuer à une société meilleure et de réduire davantage nos impacts sur l'environnement.
Supporter les entreprises locales
Remodeler le paysage urbain
Réduire les émissions
et les embouteillages
Qu'attendez-vous ?
Commencez votre trajet !