If you thought riding through your city on an e-scooter couldn't get better, think again. Our new, world-class e-scooters are each equipped with a removable battery that can easily be exchanged (for free minutes) at SwapSpots all around the city. Depending on your city, a SwapSpot might also be your favourite convenience store just down the street, your city's supermarkets or perhaps even your local burger chain.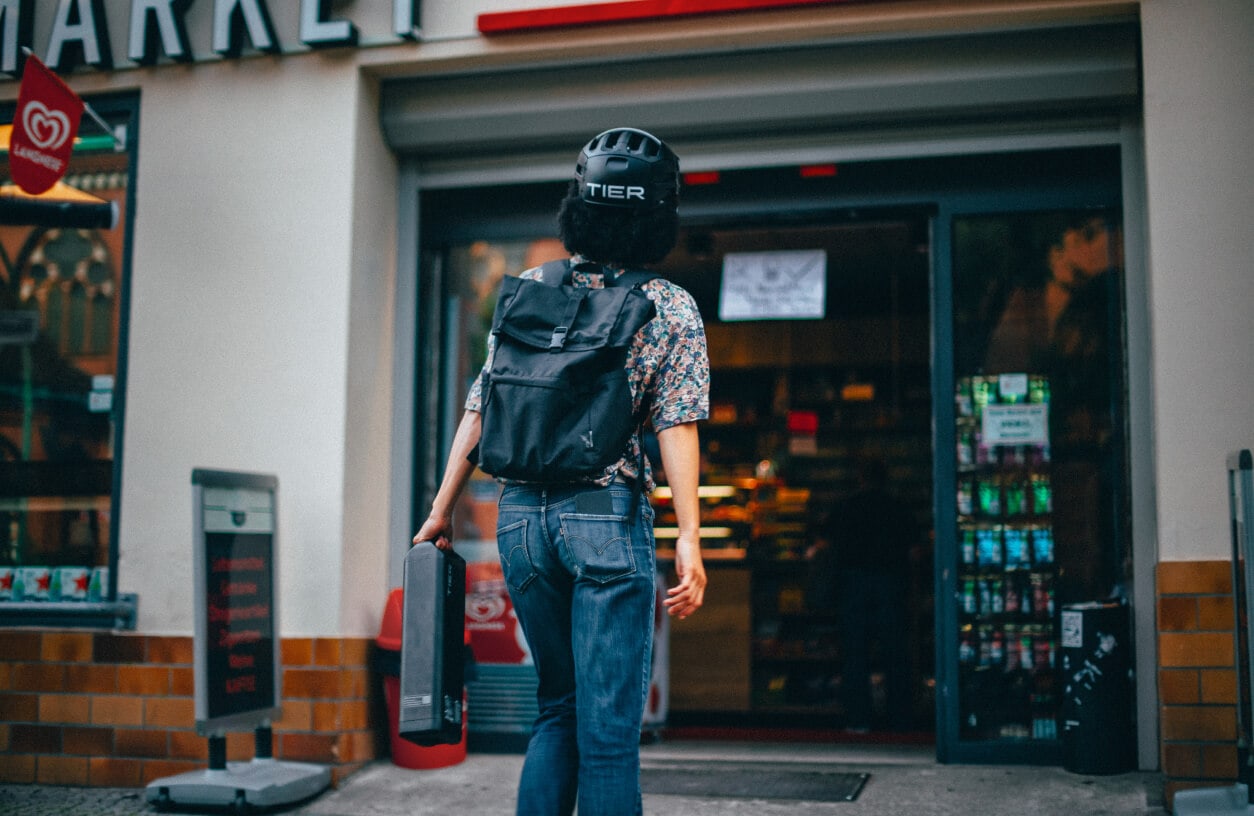 Each SwapSpot is part of our Energy Network, a revolutionary idea that links citizens and stores to create an electrified city. By integrating this new kind of swappable battery technology, we are building a Europe-wide charging network that allows users and partners to play an active role in adopting climate-neutral travel and building better cities. Swapping an old battery for a new one is super easy, done in a flash, and you'll get free minutes every time you do. There's also no limit, meaning the more you swap, the more free minutes you'll get.
MÖCHTEST DU SCHNELL EIN PAAR 
FREIMINUTEN VERDIENEN?
Schau dir unten das Video an und folge der Anleitung.
SO VERDIENST DU DIR FREIMINUTEN
Um dir Freiminuten zu sichern, suche in deiner TIER-App einen E-Scooter mit Power-Symbol und tausche den Akku.
Lade die TIER-App runter.
Starte eine Fahrt mit einem E-Scooter mit Power-Symbol.
Fahre zum nächsten SwapSpot.
Tausche an der PowerBox den alten Akku gegen einen neuen.
Deiner Wallet werden die Freiminuten gutgeschrieben.
That's it! And best of all, the more you swap the more free rides you get.
Mit jedem Akkutausch an einem SwapSpot trägst du dazu bei, dass deine Stadt nachhaltiger wird. Unser neues Akkutausch-Modell kommt der Gesellschaft zugute und reduziert die Umweltbeeinträchtigung.
Unterstützung lokaler Unternehmen
Neugestaltung des städtischen Raums
Reduzierung von Emissionen
und Verkehrsstau
Worauf wartest du noch?
Los geht's!